This Omega Speedmaster recently came across my workbench.
It was in quite a bad way and needed bushings installed for the upper and lower barrel and the upper and lower center wheel. It also had excessive wear on the minute wheel post and the intermediate minute wheel post. Unfortunately, jobs like this are usually neglected by watchmakers and cause poor performance of serviced watches.
Here are the minute wheel and intermediate wheel posts.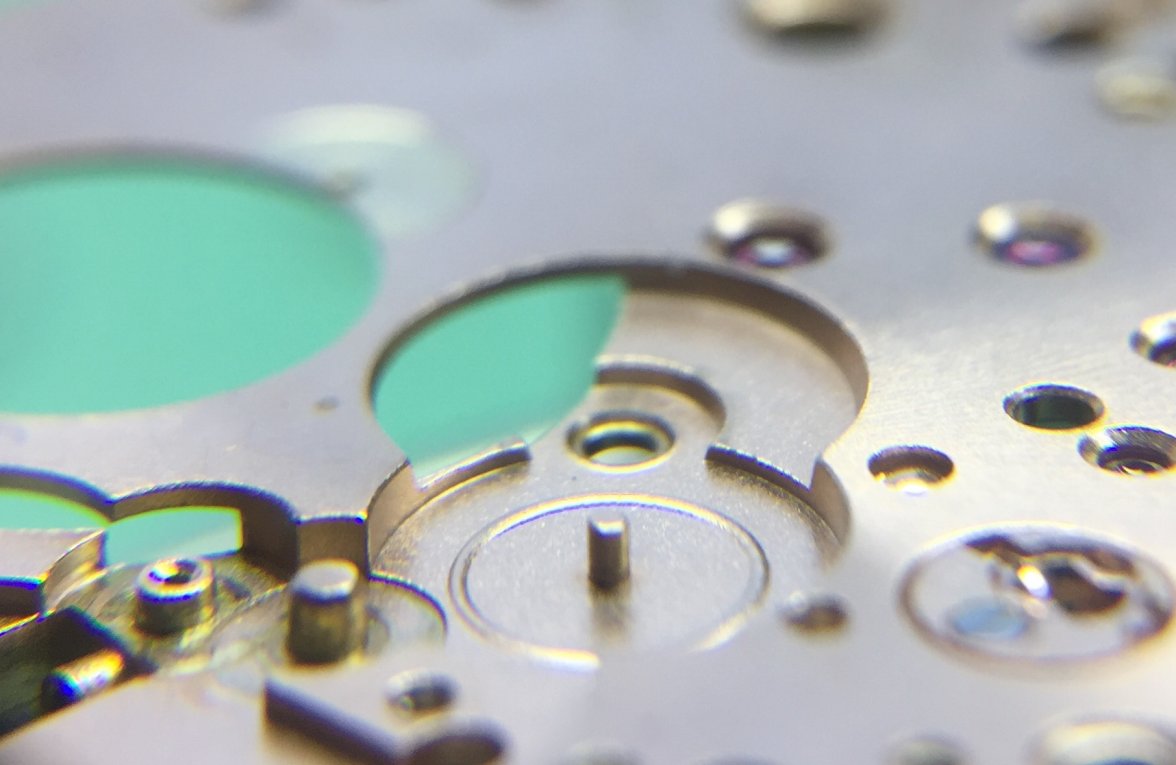 The mainplate is then mounted in the lathe so that I can find the center of the minute wheel posts. In some watches, these posts are a press-fit style, however, the Omega 321 has them milled out of the mainplate so they need to be drilled out first.
I can then drill out the posts with the drilling tailstock.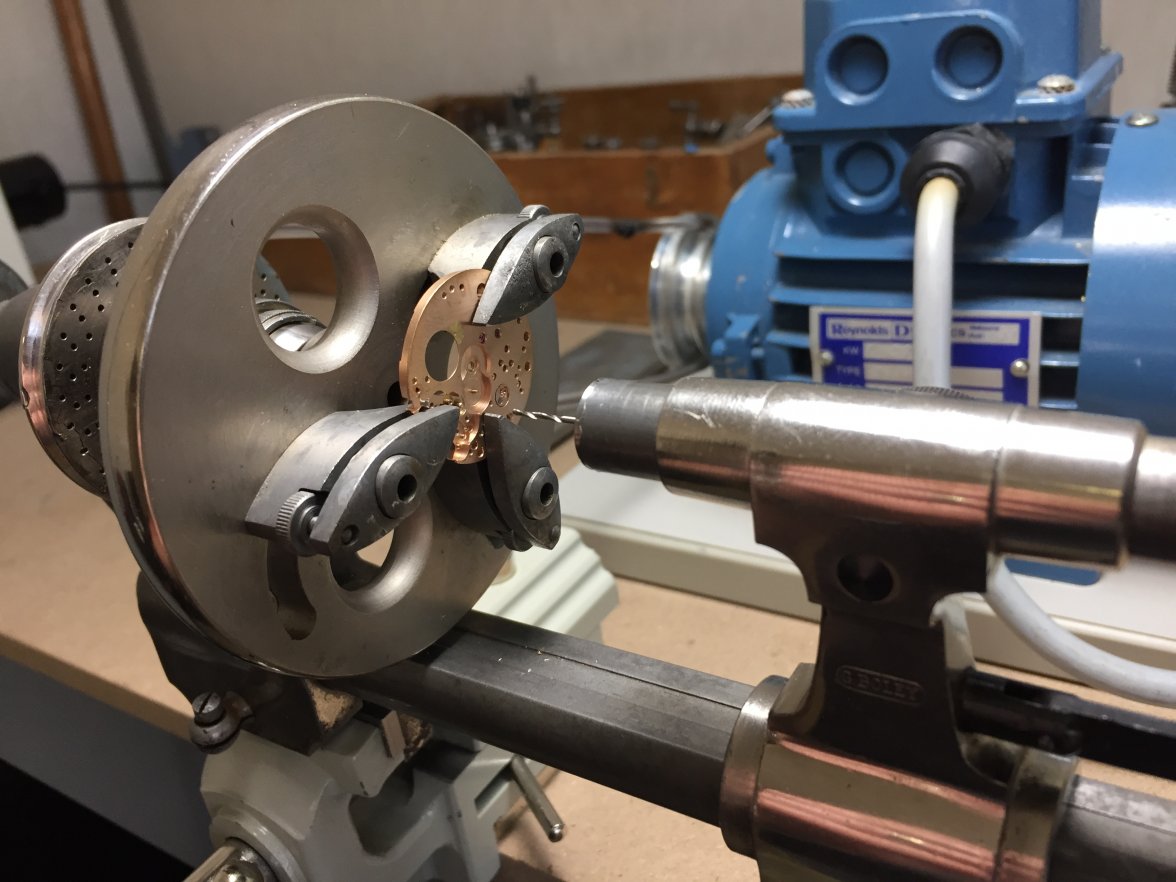 The posts have now been drilled out.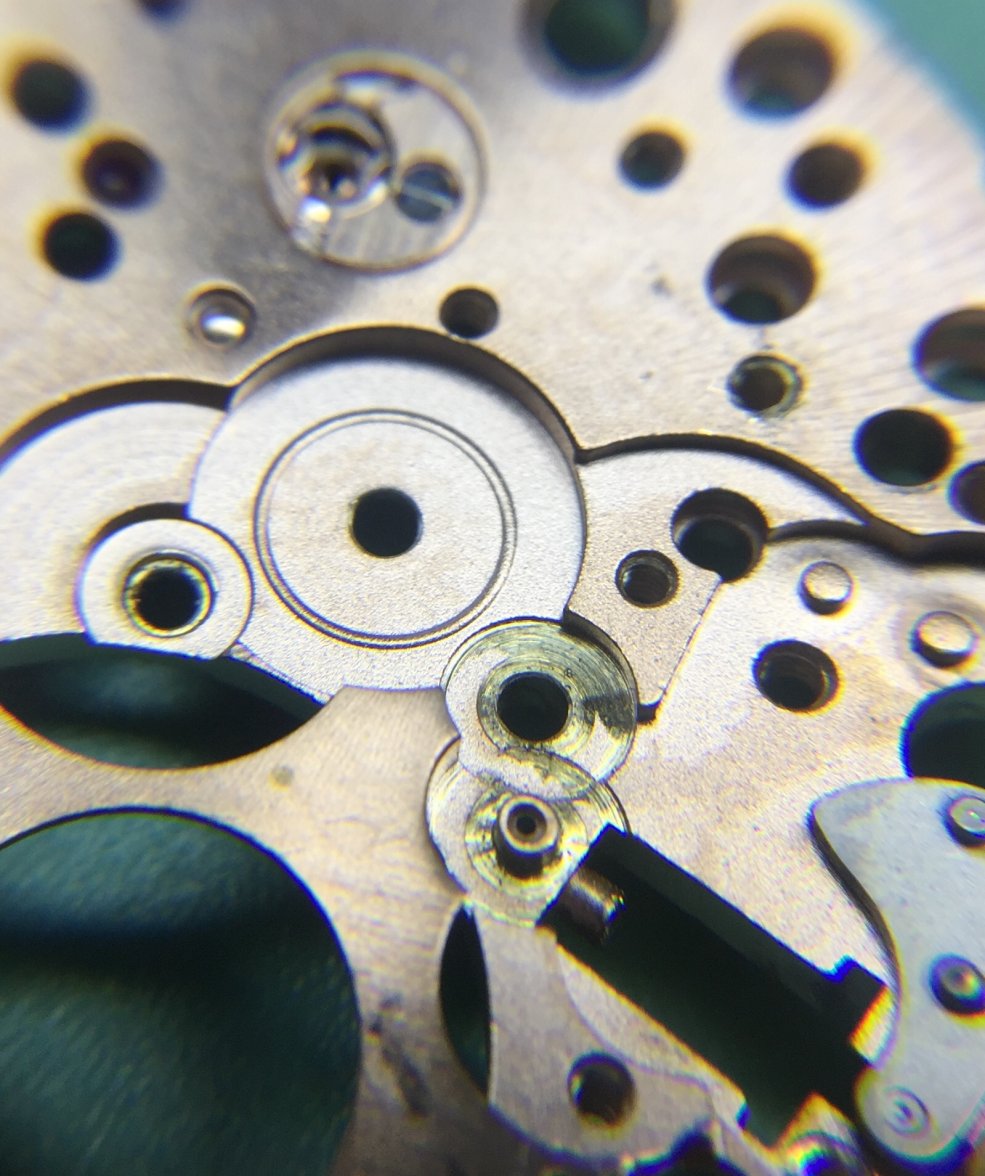 I know need to turn up new posts on the lathe. I use a brass rod that is cut to size.
I then start to turn the raw rod to size.
Getting closer to size.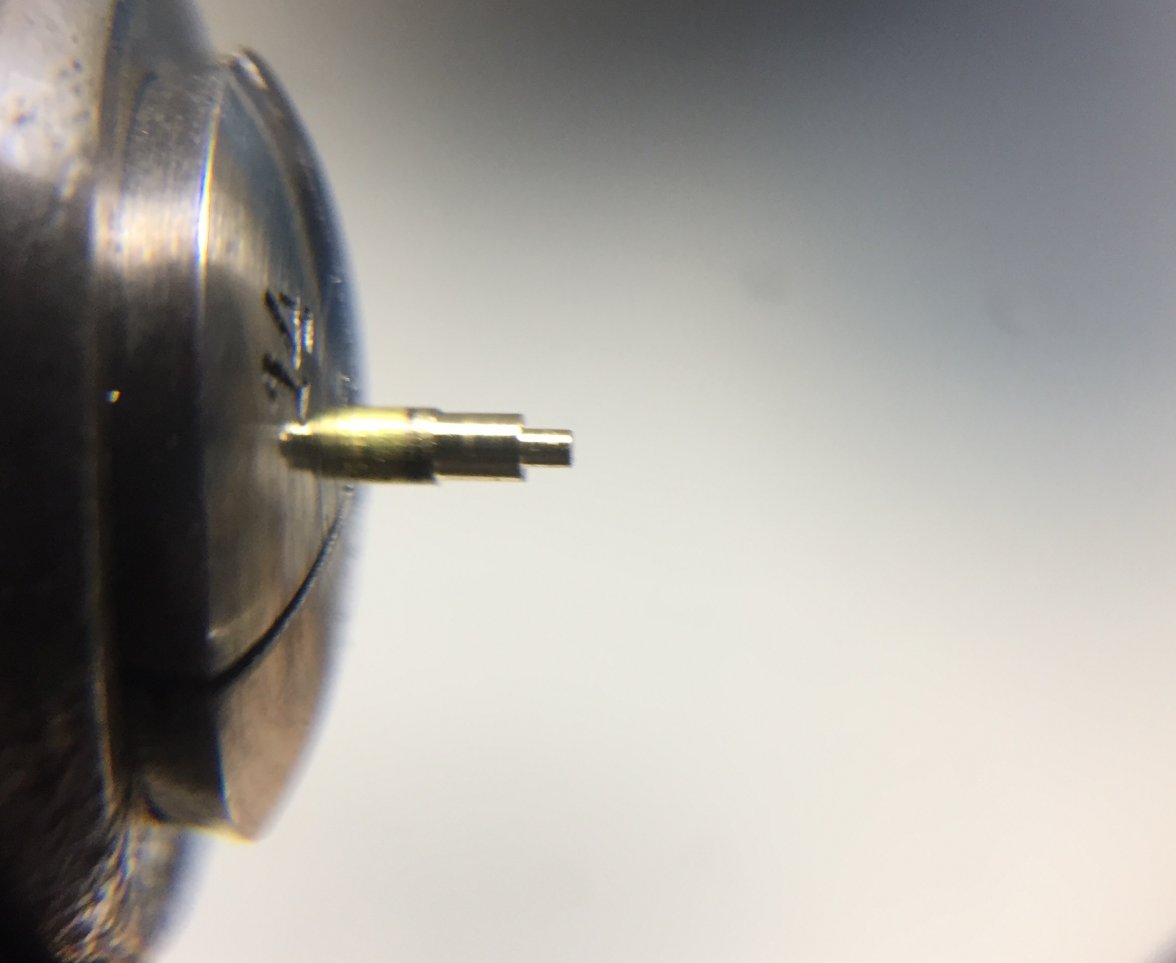 Before parting off I check to make sure the wheel fits on the new post.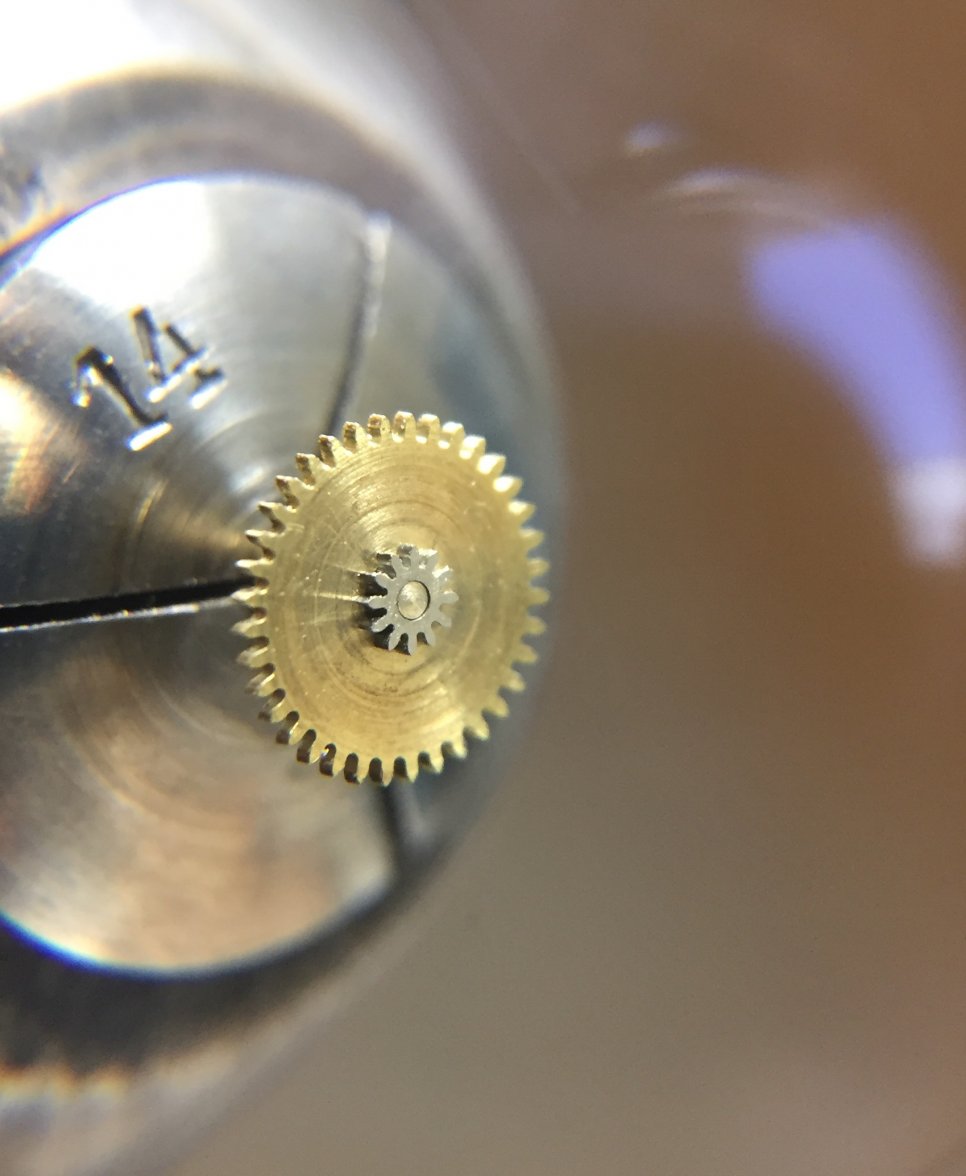 The posts are now ready to be installed.
This shows the two new posts mounted in the mainplate, as well as the new lower center wheel bushing.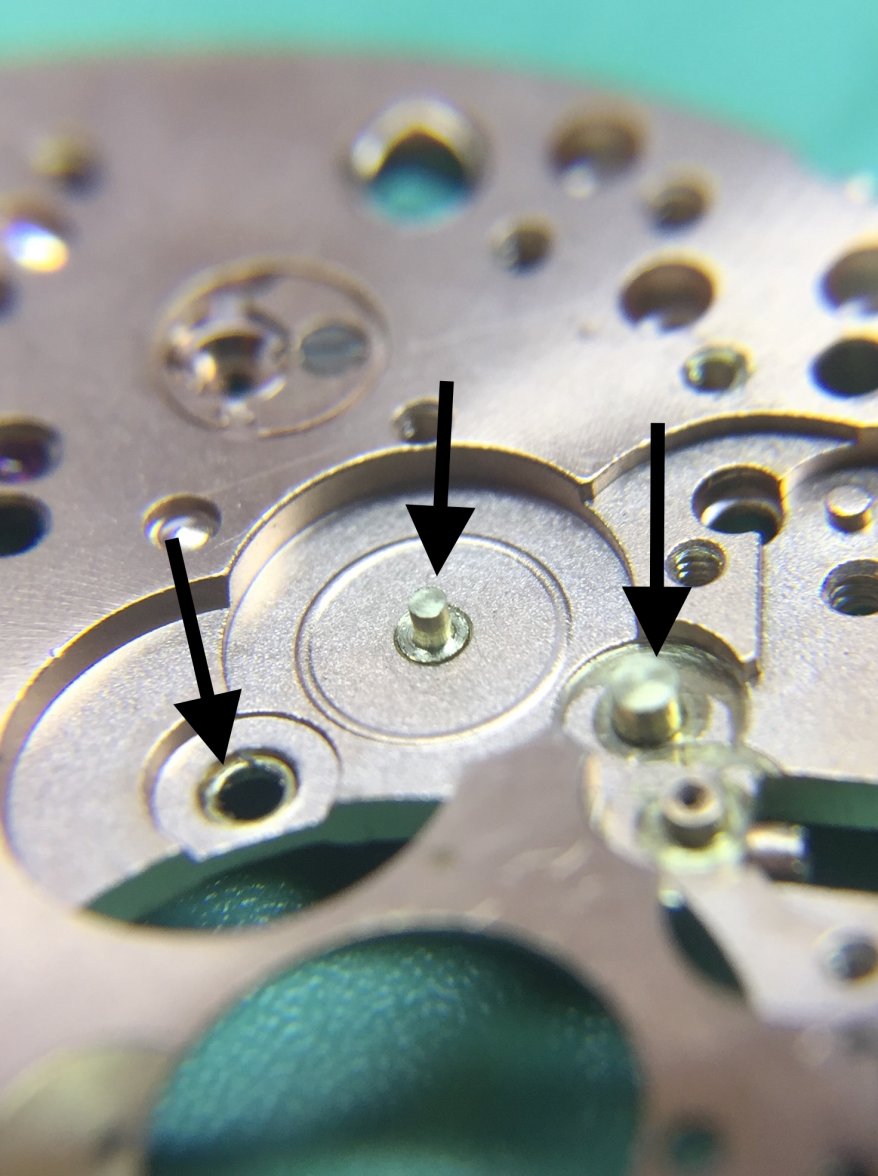 Here is the new lower barrel bushing.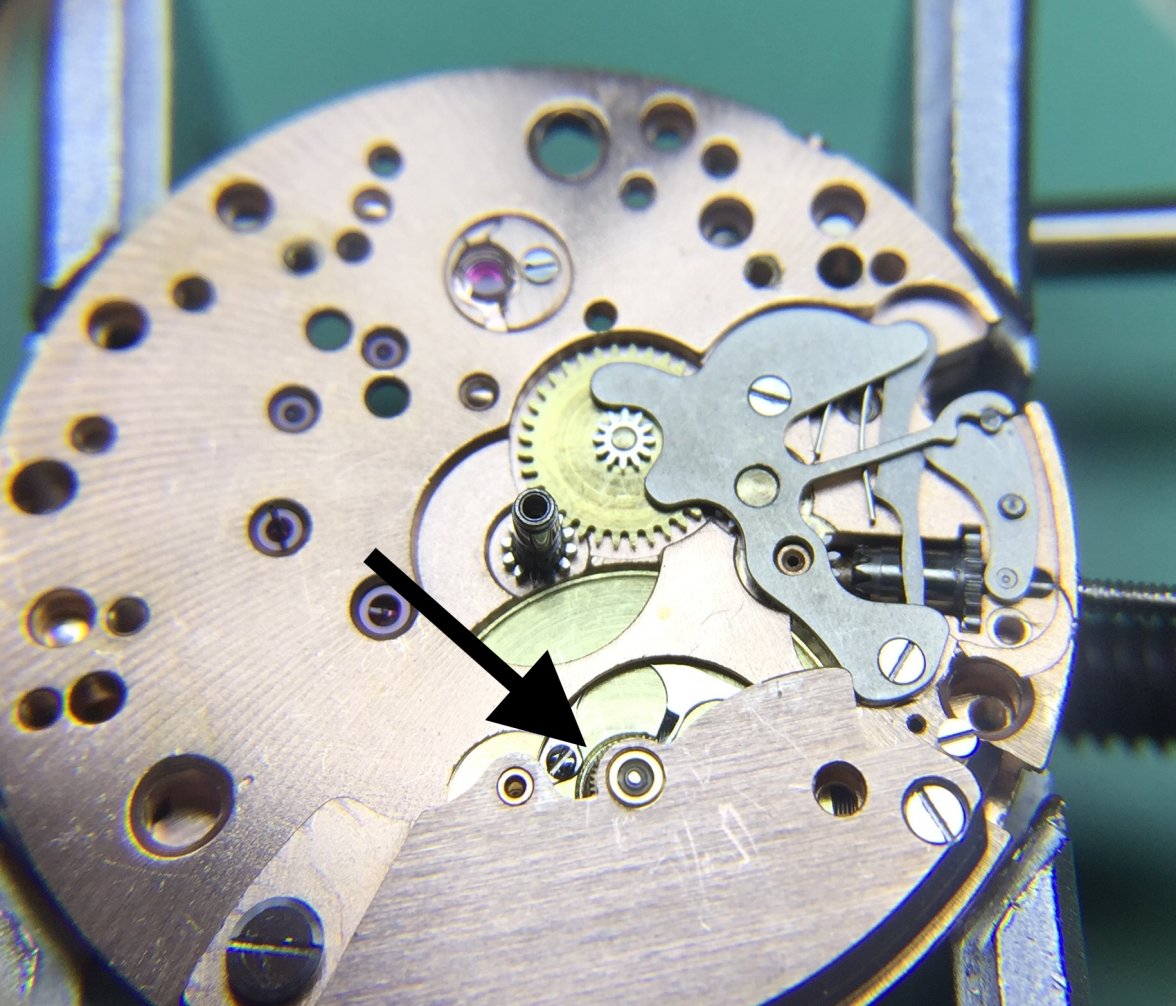 And here are the upper center wheel and barrel bushings.
Then the watch can be cleaned, assembled, lubricated and regulated.